Product: SP AppStore Module
Privileges: Primary Admin privileges, users privileges
School Passport supports three types of Apps:
Most district applications are added by district admins to School Passport via the Connect (Data-Sync) module in the Application Gallery section. From this page, applications can be sorted by integration type to make it easier to locate the right one for your district.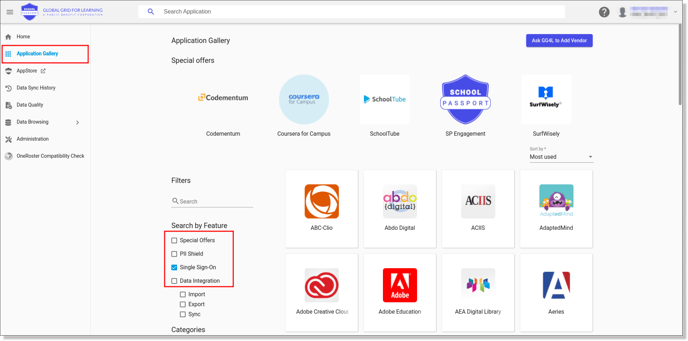 One can see the type of App or if an application supports single sign-on (SSO) from the Application Gallery and on the Application overview page.
Note: Apps marked with Import, Export, 2-way Sync are Rosters (Data Integration) Apps. Mentioned names indicate the type of roster integration.
Below is an example of how the type of App is displayed on the Application overview: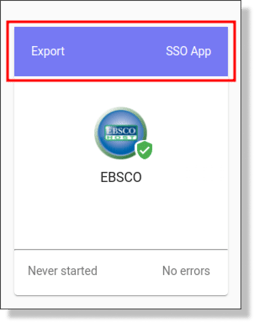 Note: Some of the Apps are both - SSO and Roster Apps.